Gary's Horse Barn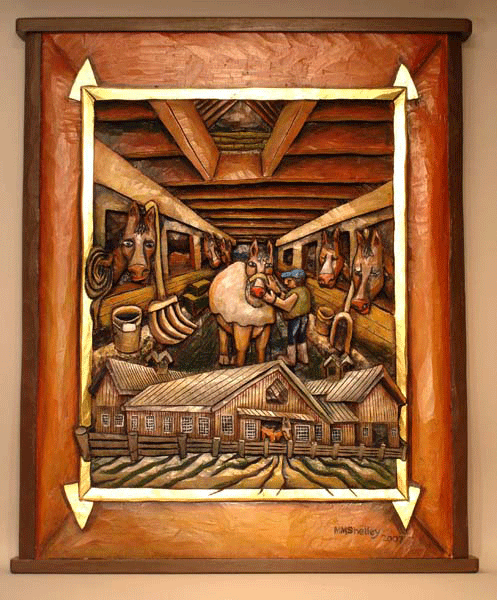 This picture was drawn on site at Gary's incredibly wonderful horse barn, located in Ithaca, New York.
This is another instance of someone wanting to keep a memory and piece of a place they  love by commissioning a portrait.
Gary was thinking of selling his barn and moving from Ithaca.